Our Hardwood Brands
We know you have a ton of options to choose from when it comes to flooring, but we make it easier here at Carpet Baggers Carpet One in Charleston. As a company we select only the best hardwood manufactuers in the industry. Choose from soild and engineered options. Learn more about the hardwood brands below.
At Carpet Baggers Carpet One Floor & Home, we are proud to provide Hardwood to Charleston and surrounding areas.
About our Brands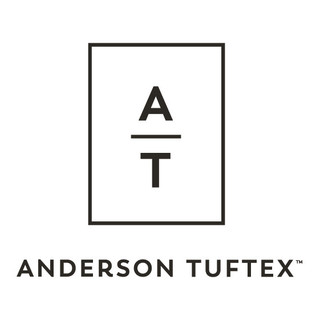 The best things in life are built to last. They're the things that, upon first glance, you know were lovingly touched by working hands. They were given life to meet a real need and designed with thought and intention, and even when they're new, there's something about them that brings ideas of heritage, legacy and story to mind.

Yes, we sell beautiful flooring, but we don't find that very interesting. We much prefer to craft products designed with the ideals of our customers in mind and then match them to their perfect home. We sell craftsmanship and timeless design principles. We sell simplicity and quality, purpose, refinement and comfort. We sell hand-scraped wood grain, custom-dyed fibers and natural beauty that doesn't fade.

We know that your flooring is a decision you only want to make once. That's why we work with trained artisans who love quality, durability and detail as much as you do. You can trust them, their work and your instincts. We'll happily back all three. We want you to love your floor and life that happens on it every day.

Azalea Lane offers beautiful, lasting, and affordable flooring options in hardwood and waterproof luxury vinyl planks. From classic to contemporary designs,
Azalea Lane has diverse flooring collections that speak to your personal style. Choose from a range of colors, styles, and textures to create the right look for your home.
Azalea Lane flooring is sold exclusively in the Southeast, USA through authorized flooring retailers.
We know that selecting and installing new flooring is a big decision. Every Azalea Lane flooring product has been selected for its outstanding performance, beautiful craftsmanship, durability, and sustainability. Our network of experienced flooring retailers is committed to helping you choose the right flooring for your home and family.
The name Baroque refers to a period starting in 1600 AD when Europe's great artists began creating works designed to be accessible to everyone, not just their wealthy patrons. That's why we chose our name. It reflects our commitment to creating great flooring in a range of classic and contemporary styles that's accessible and affordable to everyone.
How can we do this? We focus on producing a limited line of products representing the most desirable types, styles and colors. Then, by eliminating the "middle man," we offer these at the lowest possible prices to a select group of the country's best flooring dealers. They pass on the savings to you.
And we do all of this in an earth-friendly fashion, completely in tune with the needs of today's homeowners and the planet we all share.
For more than a century, AHF Products' brands have been known in America as leaders in hardwood flooring solutions for residential customers. Our trusted, nationally recognized brands include solid and engineered hardwood flooring, wood-look luxury vinyl flooring, and next-generation flooring solutions. We also service a wide range of commercial customers with quality flooring from small businesses to large national retailers.

No matter the size of the project, customers and partners can count on our superior craftsmanship and excellent customer service. Our hardwood flooring manufacturing process provides the stunning, on-trend looks desired in every home or business. Some of our brands have been in American homes since the late 1800s. But even though our brands are built on traditional values, we focus on innovation and award-winning designs that bring new solutions across all hard surface flooring markets.

When you purchase your hard surface floors from AHF Products, you're backed by a company dedicated to delivering flooring solutions that add distinction to your home. So, you'll be as proud of the flooring in your home or business as we are making it for you.
Headquartered in Mountville, Pennsylvania with manufacturing operations across the United States and in Cambodia, AHF Products employs over 2,600 dedicated team members.
Chesapeake Flooring was founded with the goal of making elegant and beautiful flooring available to every customer. We have carefully selected products in hardwood, laminate, vinyl, and tile that bring the quaint and calming style of the Chesapeake into your home.
Choice Flooring is a leading manufacturer and supplier of flooring products. Our facilities are located in Dalton, GA, the heart of the flooring industry. Since 1994, Choice Flooring has developed a reputation for providing premium quality products for both residential and commercial applications.
At Greyne our singular goal is to ensure your personal vision is brought to life, perfect in every way. We offer you two paths to that perfection.

For a truly perfect hardwood flooring installation you require more than flooring beautifully tailored to its space. It also requires a complete set of beautifully coordinating accessories which are available for all our flooring options. Choose a Bona finished floor from one of our many designer-created collections, crafted from the finest hardwoods.

For more active lifestyles and pets a fully waterproof floor is a great option. Consider our Ultimate SPC High-Definition Flooring. You will get commercial durability and incredible performance with stunning visuals.

No matter your project Greyne will have the hard surface flooring option to suit your needs.

Hearthwood Floors is an family owned business with a 70 year legacy of manufacturing beautiful, responsible and enduring hardwood flooring in the USA.
Now with WetWorx splash + spill guard, an amazing topcoat that protects our wood against moisture!

The Impressions Flooring Collection of Prefinished Flooring was designed to meet the needs and desires of today's most selective and active homeowners. The Impressions Flooring Collection offers a wide range of products from solid hardwoods to engineered, smooth faced to handscraped in multiple widths and grades all in today's most popular wood species and colors. All of our Impressions Flooring Collection products are manufactured with the highest quality standards and are backed by a lifetime finish and structural warranty.
The Impressions Flooring Collection is an exceptional product that will add value and beauty to your home.
Outperforming The Competition In Beauty, Strength and Durability
Utilizing the most advanced milling and finishing techniques, the Invincible™ Hardwood Collection brings authentic distinction of hardwood flooring to your home in a product designed to withstand years of use.
LW Flooring was established in 2007 to provide quality flooring at an affordable price. We successfully continue those goals today.
Our main office is located in Gainesville, FL, and we ship to our customers from warehouse locations in Jacksonville, FL, Dallas, and Houston, TX.
We are dedicated to providing the best Customer Service, Hard Surface flooring products, and having a substantial inventory to fulfill our customers' needs.
Our products include engineered hardwood floors in a wide variety of types, styles, and species, along with SPC and WPC waterproof plank flooring. We strive to offer the most fashionable, sought-after products at an affordable price for every lifestyle, so every customer can get what they're looking for and feel confident in their purchase.
All of our products carry a lifetime residential warranty for peace of mind.
We stand behind our product, and we're always available to assist your flooring needs. Please feel free to contact us at any time for assistance.
How unique is it for a family-owned company to survive into the fifth generation? Only 3% make it past the third generation, so we'd say Mannington is truly one in a million.

But Mannington Mills has not only survived for 100-plus years – it has grown, and evolved, and thrived.

The company was founded, and is still headquartered, in Salem, New Jersey. In 1915, John Boston Campbell wanted to start a business with his sons Neil and Kenneth so he could keep his family close by. Now, generations later, the company is led by Chairman of the Board Keith Campbell (John Boston Campbell's great-grandson) with several family members also involved in the business. Mannington associates, over 3,500 of them across the globe, comprise the larger Mannington family, all of whom still operate under the same mission that was set forth generations ago: To Be the Best People To Do Business with in The Flooring Industry.

Commitment to that mission has seen the company through good times and bad, and is a beacon that points toward the future.

We invite you to learn more about Mannington and its family of brands that provide a beautiful and durable stage for life at home and at work.
Mullican Flooring was founded in 1985 along the banks of the Greenbrier River in Ronceverte, WV. Bill Mullican, a Lumberman by trade, produced beautifully crafted hardwood floors from prime local timber. His reputation for creating the highest quality floors quickly spread, establishing Mullican Flooring as the premier brand of hardwood flooring. That tradition of legendary craftsmanship continues today.
Your flooring is the foundation of your home. Our artisans carefully craft hardwood floors so you can bring the beauty and warmth of nature into your space. For every step, dance, crawl, or stumble taken on your floors—Mullican is there, for life. Our precision milling, advanced kiln-drying techniques, and meticulous inspection of each finished plank result in a lifetime of value.
The tree is a symbol of life, virtue, and renewal. It is our greatest resource, one we will always protect. From our founding, we have led the industry by working with national and local organizations to develop best management practices for our forests. Through collective effort, in the Appalachian Mountains where our lumber is harvested, more than two new trees are growing for every tree that is harvested.
Our history is founded in the Appalachian Mountains, where beautiful, slow-growing hardwoods flourish. These hardwoods produce beautiful, consistent grain patterns with enhanced color and durability. The exceptional quality of our hardwood flooring is testimony to a land of rich heritage and tradition, with a culture of freedom, grit, and a strong work ethic—a proud way of life.
Naturally Aged Flooring™ is a premier manufacturer, importer, distributor of pre-finished engineered hardwood, luxury vinyl SPC/LVP, and laminate flooring. We specialize in designer-quality flooring and offer on-trend, curated collections of hardwood flooring with an impressive selection of woods, styles, and plank sizes, as well as rigid-core SPC luxury vinyl plank flooring with sleek looks and realistic wood-like visuals that keep style at the forefront.
Headquartered in Southern California, our products are displayed and sold at flooring and home improvement retail stores across the country, and our strategically located distribution centers throughout the United States and Canada ensure timely delivery of orders to over 3,500 retailers, as well as contractors and designers nationwide.
As part of Harris Flooring Group, with 200 years of combined experience, NAF offers the highest-quality flooring, and an extensive variety of products always backed by deep inventory, technical expertise, and excellent customer service.

Palmetto Road floors are made exclusively for the Southeast United States.Our goal is to make it affordable for you to own a wood floor that's truly a work of hand-made art.
In a world of shortcuts and compromises, we produce flooring the slow, painstaking way. And it shows in every plank that leaves our facility. From the uncompromising choice of source woods, to true hand carving by skilled artisans, to an unsurpassed floor finish created especially to bring out the unique character of the wood.
We offer our hardwood flooring in a broad range of woods and finishes to allow you unbridled creativity in your choices - whether you seek a warm, refined, traditional style, or a cool, urban attitude. And our trendy random-width line lets you express yourself in the latest fashion.
Use the Palmetto Road website to help you crystallize your ideas about what you're looking for. Then use the Dealer Locator to find your nearest Palmetto Road Hardwood Flooring dealer and view samples in person. You'll see our passion in every plank.
In 1886, Frederick Robbins and S.H. Baird founded Baird and Robbins, a logging and mill operation in richly forested Rhinelander, WI. The company grew to include saw mills, planing mills, a railroad and a flooring factory. After several ownership changes, Robbins Hardwood Flooring was incorporated in 1919, and Robbins began producing its distinctive line of hardwood flooring. In 1962, Robbins sold its operations to E.L. Bruce Company (now Bruce Hardwood Flooring). Later Bruce and Robbins were sold to Triangle Pacific which was involved in the kitchen cabinet business and looking for a complementing hardwood floor business. Triangle Pacific was purchased by Armstrong in the late 90s.
Shaw Floors offers carpet, hardwood, laminate, luxury vinyl, tile and stone flooring and solutions for real life and real homes. Our legacy and expertise are founded in a culture of service, innovation and passion.
Since 1967, our floors have been designed with you in mind. We believe your space should be comfortable. It should be meaningful to you and welcoming to others. It should always feel like home. Find the products you want and get back to the life you love. It's as easy as that.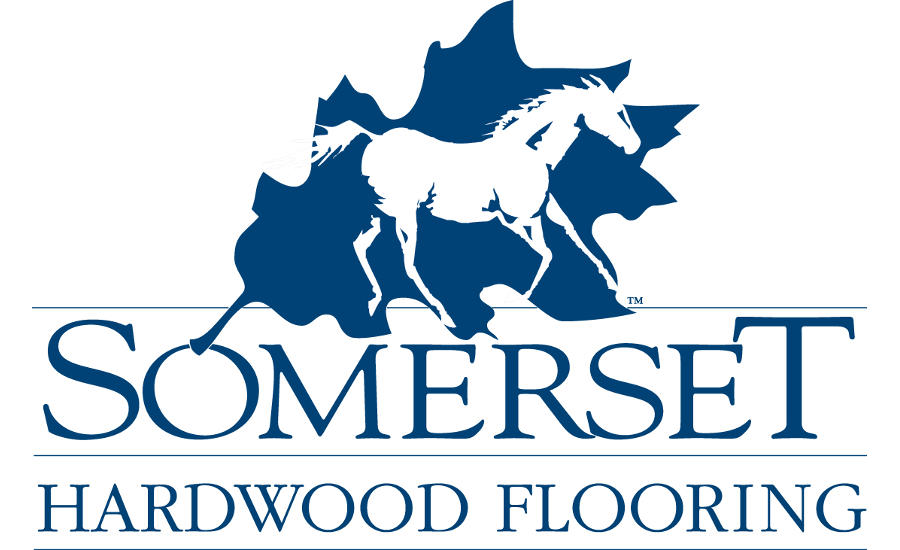 We strive to produce the finest quality flooring through our investment in cutting edge machinery, quality materials, and the hiring of skilled employees.
All Somerset flooring is manufactured in the USA. Creating jobs and products in the USA is something in which we take great pride
Somerset manufactures flooring from the finest natural hardwood resource in America—Appalachian hardwood.
Throughout our operations, we maintain control over the entire process helping you be confident in the quality flooring that we produce.
Somerset owns and manages their own timberland and employs a full-time forestry staff who put together 100-year plans for our forests.
As demand for our prefinished flooring has seen significant growth, we have expanded to multiple manufacturing facilities throughout Kentucky and Tennessee.
Somerset is committed to hiring the best employees that are customer-centered. At Somerset, you will talk to real people who are committed to helping you.
Not only does Somerset specialize in hardwood flooring, but our products cover the wide scope of the wood industry.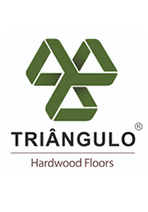 Triangulo Hardwood Flooring has been dedicated to the manufacturing of hardwood products since 1972. This family-owned business in Brazil has been globally recognized for sustainability, innovative products and cutting edge technology. As the hardwood flooring industry has evolved over the last several decades, Triangulo has adapted to the requirements for the domestic and foreign markets.
The Triangulo manufacturing facility and administrative offices are located in Curitiba-PR and has a total built area of approximately 27 thousand square meters. The manufacturing facility uses high-tech environmentally-friendly equipment which produces less pollution and utilizes the resources in a sustainable manner to create high quality hardwood flooring.
The company also has their own forest in the Northern region of the country, which is where all their raw material comes from. This sustainable forest, also known as the Manoa forest is approximately 160,000 acres and home to many different species. With respect for the natural growing forest and also planted reserves, Triangulo has defined their business moto: "Man and Nature in Harmony" and serves the present market without compromising future demand.
As the demand for hardwood flooring continues to grow, Triangulo is committed to providing not only the beloved classic exotic looks but also new and exciting product lines that fit any style of home.
Ua Floors was founded in 1992 in Taichung City, Taiwan. Initially serving the local demand for hardwood flooring, the company expanded to reach international markets in 1998. Over the next three decades, Ua Floors set out to achieve various certifications, awards, and patents to exceed global flooring standards for both residential and commercial clients.
Ua Floors is a multi-awarded company, gaining recognition from associations and organizations all over the world for its sustainable hardwood flooring that meets the health and safety standards. In 2016, a study from the British BMC Journal of Supplementary and Alternative Medicine used wood samples from Ua Floors to show the effects of Far-Infrared Ray Wooden Floors to living organisms. This was also the same year that Taiwan's President Tsai Ing-wen officially visited Ua Floors' headquarters.
Today, Ua Floors has become a global brand synonymous with quality hardwood flooring. Since 2008, Ua Floors re-established its headquarters to its new Yunlin location measuring 360,000-square feet where it houses one office building and four factory buildings. With an operational capacity of 20 million square feet per year, Ua Floors can meet the demands of its main market in North America as well as other key locations throughout the world.
Ua Floors is committed to providing safe, non-toxic hardwood flooring products and creating a healthier product for the benefit of all.