Our Luxury Vinyl Plank Brands
We know you have a ton of options to choose from when it comes to flooring, but we make it easier here at Carpet Baggers Carpet One in Charleston. As a company we select only the best Vinyl manufactuers in the industry. Choose from the many different options we carry. Learn more about the Luxury Vinyl Plank brands we carry below.
At Carpet Baggers Carpet One Floor & Home, we are proud to provide Luxury Vinyl Plank to Charleston and surrounding areas.
About Our Brands

Even when our "Headquarters" was our founder's spare bedroom. No matter how difficult our path seemed, we never wanted to follow anyone's footsteps. Instead, we followed our passion to find a better floor.
Always placing our beliefs ahead of conventional wisdom ultimately led us to develop and patent the original 100% waterproof WPC floor that delivers true style while handling just about anything life has in store.
We are originators, innovators and overall troublemakers. We saw an opportunity to create a better floor, and dove in mind, body and soul. We chased a dream and created a whole new category along the way. We are style enthusiasts, believers in technology and seekers of simplicity. We are passionate about providing people flooring solutions that meet their design dreams and stand up to real life. We are obsessed with creating an experience as beautiful as our floors. We are authentic to the core.

We at Global Gem Flooring are happy to help you make a great flooring decision.
So, if you want to find a retailer that sells our products near you, find out if they have a display, ask about the specifications of each collection or if you would really like a sample to see how great it would look in your house… Please use this contact form and we will get back to you!!!
If you are interested in getting a sample, on the form please specify the name of the product you are interested in, your address and a phone number if shipping to a residence.
At Greyne our singular goal is to ensure your personal vision is brought to life, perfect in every way. We offer you two paths to that perfection.

For a truly perfect hardwood flooring installation you require more than flooring beautifully tailored to its space. It also requires a complete set of beautifully coordinating accessories which are available for all our flooring options. Choose a Bona finished floor from one of our many designer-created collections, crafted from the finest hardwoods.

For more active lifestyles and pets a fully waterproof floor is a great option. Consider our Ultimate SPC High-Definition Flooring. You will get commercial durability and incredible performance with stunning visuals.

No matter your project Greyne will have the hard surface flooring option to suit your needs.
With over 30 years of experience in the tile industry, Happy Floors has become a leader in elegantly designed porcelain and ceramic tile.
In 1987, Happy Floors opened its doors as a small retailer in Boca Raton, Florida. The founders quickly realized there was a growing need for unique imported high-end wall and floor tile. In 1989 Happy Floors closed its retail business and opened a distribution center in Miami, Florida. to service the country's, need for luxury European tiles.
Over the years, Happy Floors has continued to grow and become a trusted leader in luxury flooring solutions and innovative product design. We have expanded our footprint with our Miami distribution center and now service every state in the contiguous U.S.
Our original vision of providing high-quality luxury flooring solutions as well as unparalleled customer service for our retail clients has never changed.
We will continue to do what we have always done, look ahead at style, design, and flooring innovations to provide the industry's best flooring solutions.
Carpet One Floor & Home's premier luxury vinyl tile collection, Invincible™ LVT features cutting edge technology to give you a floor that is so REALISTIC, yet is super TOUGH and virtually care free. This means no expensive or time consuming maintenance for you!
It all began in 1973 when a former flooring installer created a small business from his family home.
With the belief that luxury vinyl flooring shouldn't just be practical, it needed to be beautiful as well, Karndean was formed. The team set out to travel the world, seeking inspiration from natural materials for what now are the most realistic luxury vinyl flooring products on the market.
The Karndean team worked out of that house for several years with the family's trusty dog Smokey, the Great Dane who is still present on Karndean's logo today. For the family and Karndean's early employees — many of whom are still working with us today — these years bring back many fond memories. Today, Smokey embodies the shared qualities of a Great Dane and Karndean floor — unmistakable, protective, dependable, loyal and a pillar of the household.
Now stretching across the globe, beyond the walls of the original house, the Karndean family and employees continue to move forward with the same passion to deliver beautiful, innovative designs for your home.
Designing your home can be overwhelming. There are many elements that must fit together, from furniture to flooring, to fixtures and everything in between. Where to begin?
We begin a new design with an inspiration, and we are most inspired by nature. What's your design motivation? Is it aesthetic, such as a throw pillow or the perfect paint chip? Or is it lifestyle, a place where you can dance in your pajamas and your babies (both two- and four-legged) can roll around and play?
No matter what drives you, Karndean was created with your needs in mind. We see flooring differently and by combining our original features with cutting-edge design, you can create a simply beautiful floor that you will love for a lifetime.
Our simple method will help you navigate our entire collection of flooring ranges and design your perfect floor, taking you beyond picking a color and measuring the room.
Over 37 years of flooring experience we are committed to customer service and excellence. We are the leading experts in the industry for the cutting edge flooring options, innovations, and applications.
LW Flooring was established in 2007 to provide quality flooring at an affordable price. We successfully continue those goals today.
Our main office is located in Gainesville, FL, and we ship to our customers from warehouse locations in Jacksonville, FL, Dallas, and Houston, TX.
We are dedicated to providing the best Customer Service, Hard Surface flooring products, and having a substantial inventory to fulfill our customers' needs.
Our products include engineered hardwood floors in a wide variety of types, styles, and species, along with SPC and WPC waterproof plank flooring. We strive to offer the most fashionable, sought-after products at an affordable price for every lifestyle, so every customer can get what they're looking for and feel confident in their purchase.
All of our products carry a lifetime residential warranty for peace of mind.
An international specialist in luxury vinyl flooring for more than 30 years, Novalis Innovative Flooring's NovaFloor product line is designed with style, quality and innovation in mind. Our team of talented designers takes cues from nature, architectural trends, high-fashion textiles and runways around the world to bring NovaFloor customers the most beautiful, versatile flooring in the industry. After all, Life's happiest moments happen here.
A family-owned and operated business, Novalis got its start in the 1980's when it became the first manufacturer to ship luxury vinyl flooring to the United States from China. Thanks to a history filled with revolutionary product innovation, our flooring is now sold in over 50 countries across six continents in a variety of award-winning commercial spaces and homes.
We continue to take pride in our ability to utilize cutting-edge technologies to deliver world-class products to our customers around the globe.
As an industry leader, we take our commitment to environment to heart, just as we always have. Long before sustainability was a key focus in our industry, Novalis founder Dr. Z.L. Wu sought to create a versatile, sustainable flooring option and began research and development of luxury vinyl tile.
Today, environmental responsibility remains a cornerstone of our business. Here are some of the ways we are manufacturing luxury vinyl flooring with your family and the future of our planet in mind:
NovaFloor products are rigorously tested to meet the highest indoor air quality standards through FloorScore® testing for VOCs (volatile organic compounds). Our certifications include GREENGUARD Gold and Indoor Advantage Gold Standard
Our products are 100% phthalates-free
We offer complete manufacturing transparency through Environmental Product Declaration (EPD), Health Product Declaration (HPD) and Declare labeling (products' contents are voluntarily disclosed to 0.01%)
Flooring is produced in a zero-landfill manufacturing facility, where all processing water and production waste are 100% recycled in a closed loop system
Novalis® uses 100% natural gas for its manufacturing – the cleanest fossil fuel energy available in the world today
Over 85% of Novalis® raw materials are sourced within 500 miles of our factory in China, with the goal of 100%
NovaFloor luxury vinyl flooring is 100% recyclable. After the product life span, it can be recycled to make new flooring, without pollution or waste production viny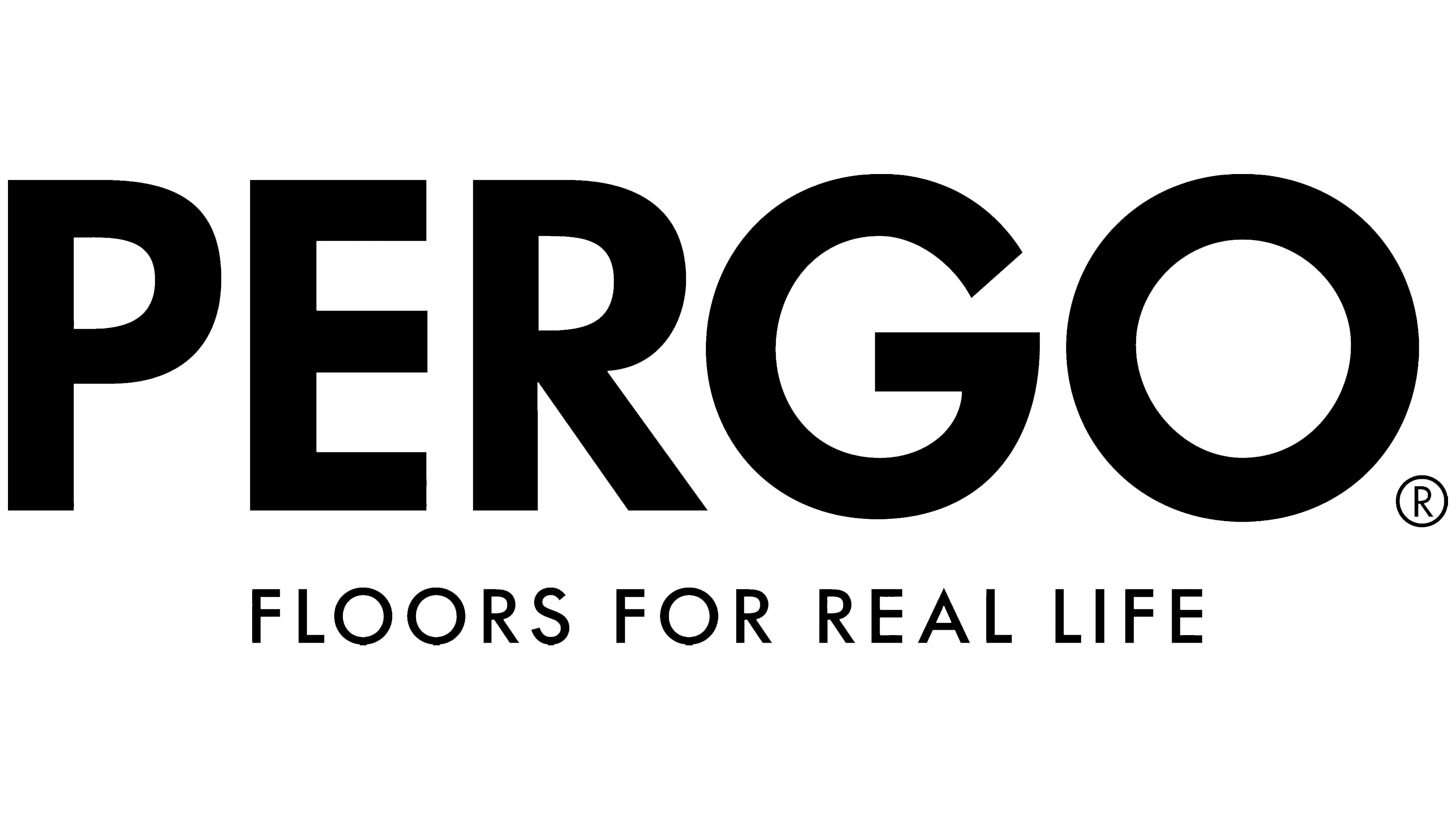 Pergo floors are beautiful, durable, and easy to install — so you never have to compromise. Waterproof and antimicrobial-protected flooring made to stay cleaner for people who really live on their floors. Strikingly beautiful and practically indestructible.
In 1886, Frederick Robbins and S.H. Baird founded Baird and Robbins, a logging and mill operation in richly forested Rhinelander, WI. The company grew to include saw mills, planing mills, a railroad and a flooring factory. After several ownership changes, Robbins Hardwood Flooring was incorporated in 1919, and Robbins began producing its distinctive line of hardwood flooring. In 1962, Robbins sold its operations to E.L. Bruce Company (now Bruce Hardwood Flooring). Later Bruce and Robbins were sold to Triangle Pacific which was involved in the kitchen cabinet business and looking for a complementing hardwood floor business. Triangle Pacific was purchased by Armstrong in the late 90s.

Shaw Floors offers carpet, hardwood, laminate, luxury vinyl, tile and stone flooring and solutions for real life and real homes. Our legacy and expertise are founded in a culture of service, innovation and passion.
Since 1967, our floors have been designed with you in mind. We believe your space should be comfortable. It should be meaningful to you and welcoming to others. It should always feel like home. Find the products you want and get back to the life you love. It's as easy as that.
Launched in 2020, Stanton DWF has quickly become a go to resource for the retailers in the hard surface category. Bringing the Stanton eye for design and style to hard surface. At Stanton, we believe that great rooms are built from the ground up. Your flooring choice sets the foundation for all of the decorative elements that define who you are and what you love. Cover more ground with Stanton Decorative Waterproof Flooring; the latest in SPC technology.