Our Tile Brands
We know you have a ton of options to choose from when it comes to tile, but we make it easier here at Carpet Baggers Carpet One in Charleston. As a company we select only the best tile manufactuers in the industry. Choose from the many different options we offer. Learn more about the tile brands we carry below.
At Carpet Baggers Carpet One Floor & Home, we are proud to provide Tile to Charleston and surrounding areas.
About our Brands

In 1935 Irving Levy moved to Scranton, PA from Brooklyn, NY and opened a paint store that sold wholesale and retail. Times changed as they always do, and Mr. Levy transitioned the business into paint and linoleum flooring. Mr. Levy took Franklin Arndt as a partner and they created a corporation using both of their names and Arley Wholesale was born.
As time went on they exited the paint business and concentrated on selling linoleum products. Mr. Arndt eventually retired and Mr. Levy ran the corporation through its next cycle with the addition of the Formica brand of countertop laminate. This addition expanded the business model for Arley and necessitated more trusted people in the business.
In the early 1960's, the second generation of Arley joined the company. Saul Levy and Norman Gevanthor signed on and helped to expand the business into wholesale distribution of carpet throughout most of Pennsylvania and New York. As time went on they realized that the future of their business was to cater to the higher end builder and designer market, so they decided to add ceramic tile to their product offering. Arley brought in Arlene Gevanthor to manage the tile business and run the showroom at its corporate headquarters that it still uses to showcase their unique blend of products to their customers.
The third generation joined the company in the 1990's as Scott Levy, Bruce Gevanthor, and Robert Gevanthor brought their various work experiences to Arley. The business expanded again and Arley promoted long term employees from the sales force and placed them in leading sales management positions. Jim Carra, Jim Lewis & Ed Donley became Regional Vice Presidents for the company and sit on the Executive Board today.
In 1999 Arley exited the carpet business and decided to concentrate on tile and stone. Arley made a conscious decision to be the best Tile, Stone, Glass, Metal and installation product Importer and Wholesale Distributor on the East Coast. Through an aggressive business plan, strong conservative financial backing and a unified team of dedicated employees, Arley has grown to be the #1 source for product for its residential and commercial customers.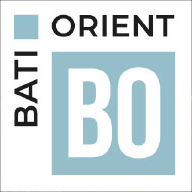 Revealed in 2003 by the launch of pebbles and their innovative presentation in nets, the company continues its development thanks to its mosaic slabs, natural stone, cement tiles, ceramics and LVT coatings. The range has been completed since its creation by products facilitating installation and maintenance to preserve the beauty of your interiors and exteriors over time.
With vibrant visuals and advanced design technology, Bel Terra Tile offers leading edge looks of wood, stone and travertine. From kitchen to bath to floor, the Bel Terra assembly has the perfect tile to meet any need or design preference.
Cancos Tile and Stone LLC, and Cancos Tile Corp., have been family operated businesses and have been ceramic tile, marble and granite agents, importers, distributors and retailers since 1953. We are a Long Island based company who continually evolves to adapt to the ever-changing times. We feature 12 designer showrooms, over 200,000 square feet of warehouse capacity, over 1200 completely designed and decorated vignettes, and a marble, granite and stone fabrication plant on site. Our growth and strength relies in our superior selection and inventory and its availability. We stock everything we promote, no wait time. We have millions of dollars invested in inventory, which means we can deliver when you need it. Our fabrication division maintains state of the art machinery; we can create whatever you can draw or dream of. We can fulfill the needs of any job, tile or stone. We have over twelve outside salesmen who cover the entire United States. One of only elite few who have received the most prestigious Assopiastrelle award for unique, aesthetical professionalism in the presentation and promotion of Italian ceramic tile in all of North America twice, once for the year 2000 and then again in 2018.

Daltile is the best-selling tile brand in America and the largest ceramic manufacturer in the world. Our team is dedicated to creating the best value for our customers through innovative, high-quality products and exceptional customer service. Unlike most of our competitors, many of our collections are proudly designed, developed, and manufactured in the USA.
Renowned for exceptional style, get to know Daltile and let our award-winning designer's partner with you to bring your dream designs to life.
Established in 1968, Emser Tile, headquartered in Los Angeles, is the leading designer, marketer and producer of the world's finest tile and natural stone. By offering unparalleled service and a dynamic selection of products, Emser is one of the most comprehensive sources for interior and exterior products that include porcelain, ceramic, metal, glass, quarry, decorative accents and mosaics, cut-to-size stone, setting materials, and custom manufactured products made to your specifications.
Emser products are designed for both residential and commercial projects. Emser's nationwide locations plus four, state of the art distribution centers and over 3 million square feet of warehousing space, combine national presence with local service. This allows us to respond to the changing trends and technology.
With over 30 years of experience in the tile industry, Happy Floors has become a leader in elegantly designed porcelain and ceramic tile.
In 1987, Happy Floors opened its doors as a small retailer in Boca Raton, Florida. The founders quickly realized there was a growing need for unique imported high-end wall and floor tile. In 1989 Happy Floors closed its retail business and opened a distribution center in Miami, Florida. to service the country's, need for luxury European tiles.
Over the years, Happy Floors has continued to grow and become a trusted leader in luxury flooring solutions and innovative product design. We have expanded our footprint with our Miami distribution center and now service every state in the contiguous U.S.
Our original vision of providing high-quality luxury flooring solutions as well as unparalleled customer service for our retail clients has never changed.
We will continue to do what we have always done, look ahead at style, design, and flooring innovations to provide the industry's best flooring solutions.
We take a special approach in identifying the finest tile collections for the home. We source globally from the finest tile manufacturers worldwide, yet we do so with deep understanding of the looks and trends that are being specified in key markets throughout the southeastern U.S. With this strategy, we're able to find tile products that are as unique as they are in sync with what designers and end-users want for residential spaces..
Though we procure our tile collections from countries far and wide, we stock them regionally in the southeastern U.S. in order to provide prompt delivery with minimal lead times. With our years of tile and design industry experience, we understand that specifiers want custom looks without the hassles of custom ordering; that's why we maintain inventory and ensure our products are as immediately available as possible.
We also understand your priorities at the showroom and retail level. You can be assured LIA tile collections have come to market only after meeting our stringent requirements for design, quality, and availability. Additionally, we support our products with beautifully crafted marketing and merchandising—all with the goal of helping you guide designer specifications and secure the orders.
Whether you're new here or have already partnered with us, please—make yourself at home on our website! We hope you find all the inspiration and information you need to take your tile offerings to the next level. Let us know if there's anything you need or anything else we can do to help!

Founded in 1935, in Sassuolo, Italy, Marazzi has been the global leader in the design, manufacture, and sale of high-end, Italian ceramic tile for over 80 years. Marazzi Ceramiche was based in the epicenter of artisan terracotta products. This innovative endeavor industrialized craft-based clay making to expand the reach of their bold new options.
Filippo Marazzi, grandson of the company's founder, took over the family business in the late 1970s. Understanding the need for luxury tile in an untapped American market, he expanded into the U.S. in 1982, opening the first Italian-owned ceramic manufacturing plant in Sunnyvale, Texas. Marazzi patented the single-firing process and introduced the fire-stream manufacturing process.
With a focus on design and creativity Marazzi provides captivating designs that integrate Italian style into exciting and imaginative environments. An experienced in-house design team, along with a highly-efficient sales team, help service large-scale distributors and specialized dealers, as well as designers, architects and commercial clients. With more visually daring products and expanded product collections, partnerships were formed with top architects and designers.
Marazzi is recognized around the world for stunning, sustainable tile with operations that expand over a vast network of showrooms, retail outlets, and commercial branches. Mohawk Industries, Inc. acquired Marazzi in 2013, helping to establish the company as the worldwide leader in ceramic tile by adding new operations in Italy, Spain, Russia and the U.S. With our patented crystallized porcelain stoneware and advanced tile production technology, Marazzi doubled production at the Dallas facility.
Since our founding in 1975, MSI has grown to over $2.5 billion in annual revenues, and over 3,000 employees worldwide. Looking ahead, our goal is simple: to contribute to a world where anyone can afford to create a beautiful space to live, work, and play.

Shaw Floors offers carpet, hardwood, laminate, luxury vinyl, tile and stone flooring and solutions for real life and real homes. Our legacy and expertise are founded in a culture of service, innovation and passion.
Since 1967, our floors have been designed with you in mind. We believe your space should be comfortable. It should be meaningful to you and welcoming to others. It should always feel like home. Find the products you want and get back to the life you love. It's as easy as that.
Our goal at SOCI is to deliver sophisticated products that create a perfect balance between superior quality and exceptional price. We believe that our relationship with our customers should be a mutually beneficial partnership that is supported by honesty and outstanding customer service. Our biggest hope is that you not only love our products, but also the entire SOCI team that stands behind them.
Every year we strive to offer an innovative product line that keeps SOCI and our customers at the forefront of design and market trends. We feel this year's product line accomplishes just that, giving our customers the ability to find success as they
Be Unique. Be Bold. Be SOCI.